I wanted to try my hand at chicken sausages so I bought bone-in, skin on thighs. I deboned them and removed some of the skins and also removed that little piece called the "oyster"
I have plans for them when I cook up some of this sausage tomorrow. I made a pan of cornbread and then made bread crumbs using parsley, sage (fresh and fresh fried in clarified butter), rosemary, thyme and garlic. Whipped it up in the food processor, then baked at 200F for several hours. It wasn't completely dry, but dry enough.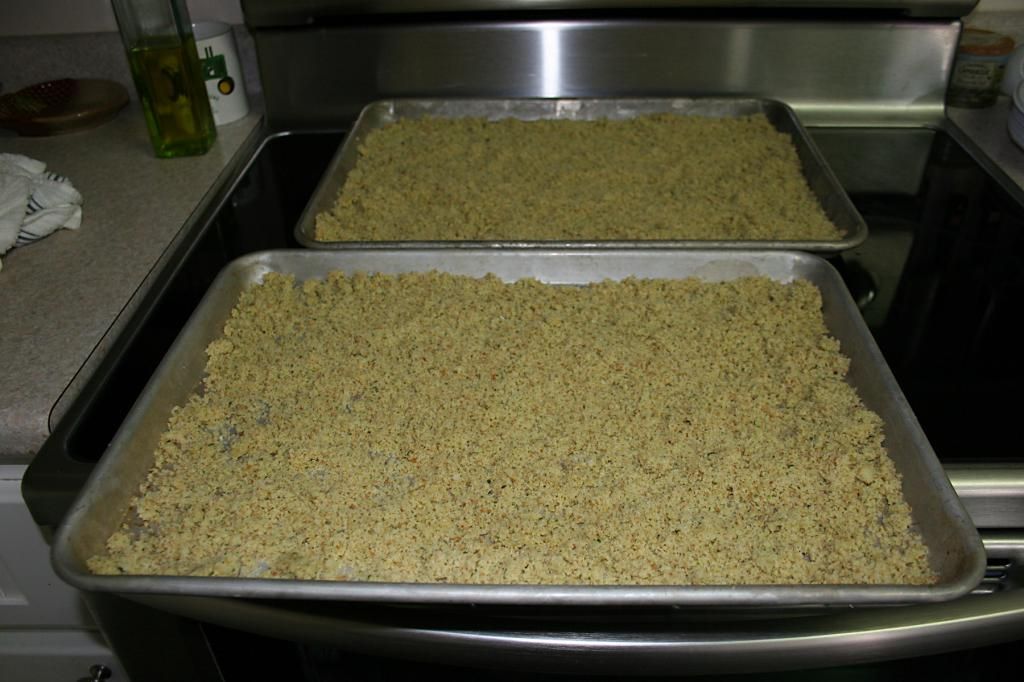 I also thinly sliced two apples and dehydrated them.
I tossed the cut up chicken with all of the above plus sun dried tomatoes, some salt and a heaping tablespoon of crushed red pepper flakes.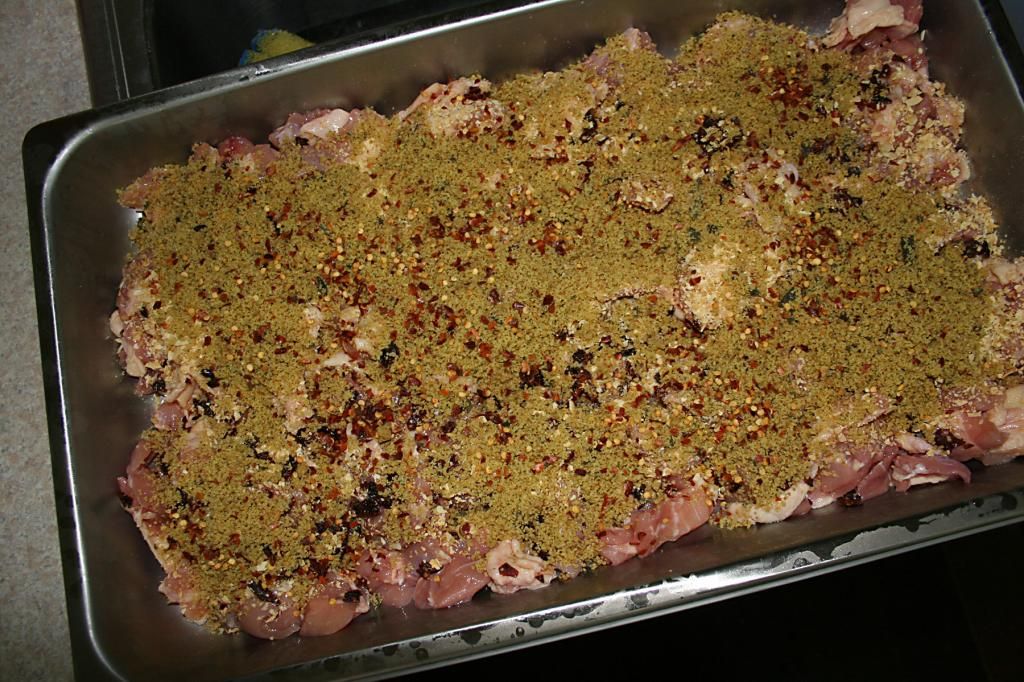 Ground it all up and then stuffed in the casings.