Boston butts on my ass kicking Meadow Creek smoker. Two are wrapped in banana leaves, one is wrapped in bamboo leaves and one got a rub of crushed up roasted seaweed. (Not the stuff I left in a ziplock, I used fresh.)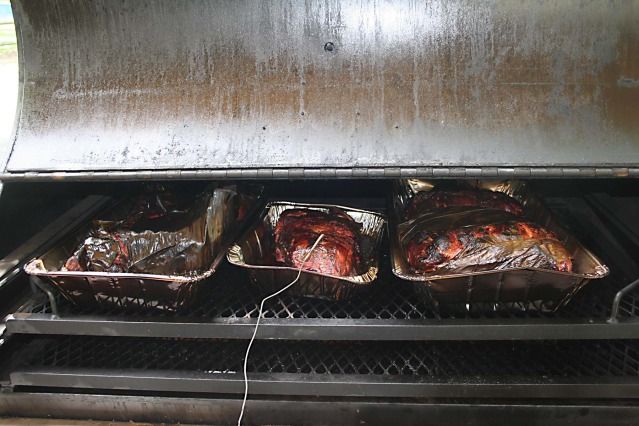 Here's a little cherry wood fire going. Man, the smell of that wood is amazing.
Contrary to popular belief you don't want smoke billowing out of your stack. Thin blue smoke is what you want. You should hardly be able to see it. Too much smoke means creosote flavor on your meat.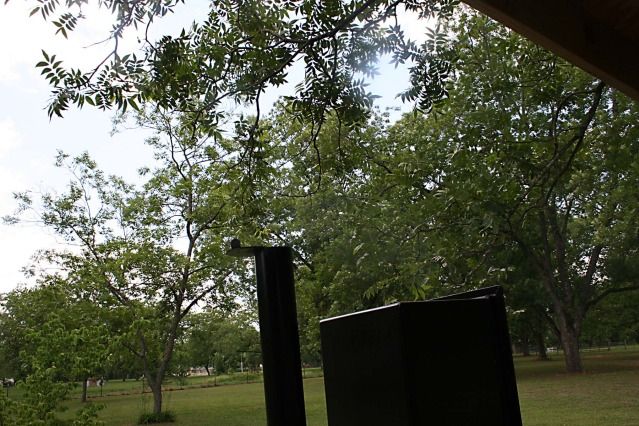 Here's a closer look at the bamboo wrapped and seaweed rubbed.
Banana leaves wrapped. These did have a sweeter flavor. Liked it.
Finished product.
Can't have a cookout without ribbage!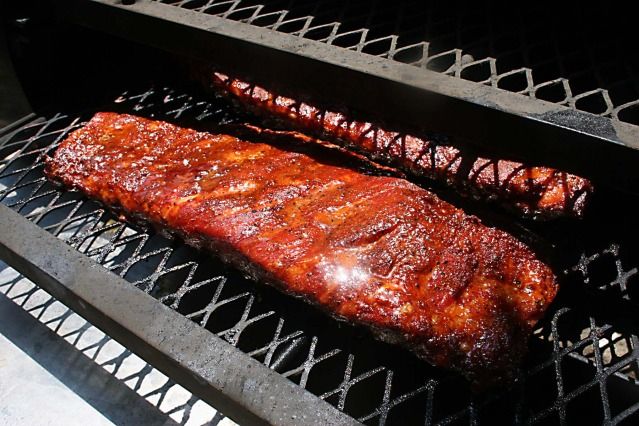 Good ribs should NOT fall off the bone. They are over cooked if they do. They should be tender and you should be able to bite through easily. There's a fine line and I have crossed it MANY times. I also remove the membrane on the back. Always have.
After many failed attempts at brisket, I have finally got a recipe that produces a tender hunk of meat. It is a lot of time and effort, but sooooo tasty. Not something that could be done for a comp because it is a two-day process. I usually on cook the flat as those big ass packers are just too much in my opinion. I start by soaking the meat for 24 hours in full fat buttermilk. Then, I make a batch of braised beef short ribs with potatoes, (I read some where that potatoes are a natural tenderizer) carrots, onions, celery, garlic, tomatoes, tomato paste, red wine and good beef stock. Oh, and a bay leaf or 3. I like to cook this on the Primo XL using hickory chunks.
I remove all the meat and use it for short rib tacos. I use an immersion blender to puree the veggies in the sauce. I remove the meat from the buttermilk, rinse thoroughly, pat dry and in to this sauce for another 24 hours. Then on to the smoker. This is what I have been ending up with.
My little helper. She likes to supervise from her executive chair.